VALUE JUDGMENTS (show 15) – TRT: 28.39
What is the value of connection and how is it done?
---
BE MY CLONE; Laura Hyunjhee Kim; TRT: 2.21; USA
How can you steal a mind of a fool?
Forever bend and dance with me
How can you steal a mind of a fool?
Island bound where we'll be free

Read more...

Will you be my clone
Will you be my clone
Will you be my clone
Will you be my clone

A copyright of mine
I'll cut and paste my memories in you
Talk out loud and speak your mind
You'll cut and paste your memories in me
I guarantee, this usb is meant to be

Will you be my clone
Will you be my clone
Will you be my clone
Will you be my clone

It will be a fantastic trip
of plastic trees and artificiality
and we will be in sync for eternity – 2013 LHK

I am interested in the language, sound and movements of the body and how all of these elements are used in communication. Quoting and re-contextualizing from autobiographical references, art history to mass media, I pull source materials from the everyday. Appropriating familiar images and stylistic formalities from popular culture, I embrace absurdity and my recent works have been subjected to my "It's Complicated" love and hate relationship with the Internet and technology. BE MY CLONE is a continuation of my exploration in the various modes of communication. Presented in the formats of a music video, I appropriate the tropes of popular culture – the abstraction of words and images through repetition. The piece in particular realizes the contemporary obsession over storing data and retaining memory. Transferred through USB flash drives and cloud devices, the desire to share a moment through replicating data often overrides truly enjoying the experience itself and preserving authenticity.
TALK TO GOD; Lea Furnion; TRT: 10.07; USA
Between tourism, beliefs and paganism, Talk to God draws a parallel between the population of the ephemeral Black Rock City (Nevada, US) and the archaeological site of Teotihuacan in Mexico.

Read more...

This video conversation depicts people who dedicate them-selves to the celebration of their own eccentric community while buses full of tourists continuously arrive at Teotihuacan: a canvas between cosmogony and travels.
THE SILVER TRADE; Rebekkah Palov; TRT: 12.40; digi; USA
I had attended an exhibition of Eija-Liisa Ahtila's work, which then called up Chris Marker's Sans Soleil, these two artistic ideas led to the slide I took in making The Silver Trade.

Read more...

Appearing: Peer Bode, Zihao Chen, Ed Halter, David Jones, Shuchun Li, Ting Liu, Jonas Mekas, Rebekkah Palov, Joseph Scheer, Georg Steinmeyer, Hanne Steinmeyer, Lili Zhao;
Addtional Footage NASA, music for NASA courtesy Vangelis.
I was just trying to figure out what the videos mean in the time since they were recorded and indulging in second and third thoughts. Also being OK with these personal and 'poor images'* (*Hito Steyerl. In Defense of the Poor Image. Shot on a Canon Powershot SX160 IS), running them through low resolution effects processing and cutting them with audio from NASA, a service call and dinner being served.
THE SILVER TRADE is a close-in diaristic remix of global trade which I see manifested in my everyday life and adventures.
The finished piece tenuously postures a global­ historical formulation, which neatly called up the title reference to the 16th to 18th century Global Silver Trade. Also within the finished piece there is an imagined critique and fright at looking toward shifting balances in current global trade.
ANATOMY OF A POEM; Rebecca Ruige Xu; TRT: 3.31; digi
Utilizing sound synthesizing and computer graphics programming, this work depicts a famous poem Drinking Alone by Moonlight from the ancient East using a Western analytical approach.

Read more...

Computer programming generated animation. The poem was written by Li Bai, arguably the most accomplished poet from China's Tang Dynasty. Instead of literally interpreting the meaning of this poem, we chose to portray it by translating the rhyme and tonal prosody of the poem into sound/music and graphics simultaneously.
---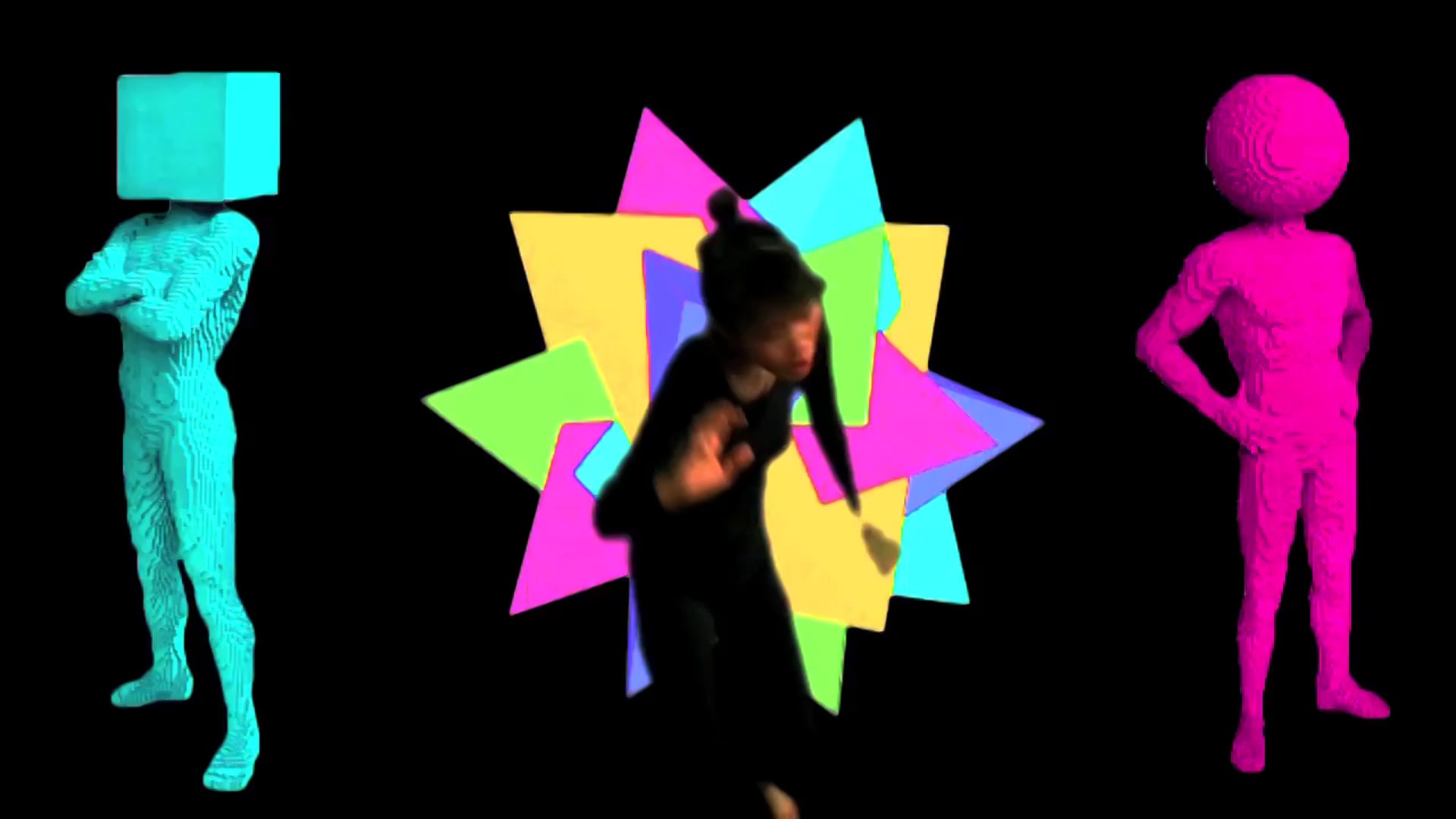 ---
Thank you for supporting the filmmakers who are presented in this show!