PESKY THOUGHTS (show 10) – TRT: 22.31
Well, You Know
---
DAMN YOU VOUGUE; Júlia Portella & Melina Schleder; TRT: 11.10
The desire to fit in and the way that desire can consume you.

Read more...

Was this a film school project?

No, it's a movie we did sometime after we graduated and we that we decided to do with no money

How did this film come about?

This film came about with the need of us to talk about the urge of people to be part of something, even if they don't know what that something is. Julia (one of the directors and the main actress) was about to have a stomach operation and was about to loose a lot of weight in a short time, so we used this period of different shapes of her body to film and build the character desire to be loved and accepted, no matter what.

What was your inspiration?

We had a lot of inicial inspiration, but the more important was to do a movie that looks like a girl thing but had this really manly and violent energy. To play with these two things and enter in this new wierd place.

Humor is unusual in the experimental world- why use humor for this subject?

We wanted to use humor as a tool to play with the concepts genres, because through the hole movie you will see a lot of drama and terror as well , that way we could build it going to an end that the viewer wouldn't expect. And because we think that humor can be a strong weapon to talk about serious themes and expose the ridiculous aspects os some situations.

How did you chose the soundtrack?

We had a original soundtrack produced from this very talented musician Julio Manaf, we have gave him some ideas of moods for the soundtrack and he created everyone of them specially for us. The final music that plays during the credits ir from a Brazilian punk band called Peluda that talks about a boy that used to br fat but now is skinny, and the punk beat gave the energy we wanted the audience to feel, so it a perfect song to finish the film.
ONE MISSISSIPPI; (2009) Rebecca Louise Tiernan; Music: I Will be Done' by Amigo Male Singers D.O.P: Ben Jones; 16MM ; TRT: 5:05
A psycho-narrative of four girls playing skipping rhymes in a barren field with a lonesome Scarecrow.

Read more...

I shot this movie when about 5 years ago in Cornwall, England. I was in art school over there at the time and decided to make use of the beautiful landscape for my movies. The actors were either friends of mine or I found them from a local theater group.

The origin of the title is a direct reference to the counting children's rhyme 'One Mississippi, Two Mississippi, Three Mississippi Four'. The purpose of this title is to capture the playful spirit of a childlike curiosity, as well as hint at notions of suffering and sorrow that occur within so many children's stories and fairytales.

The sound and music choice are incredibly salient when it comes to filmmaking. For me, understanding how well sound and image come together is about understanding rhythm. The sound can help formulate a rhythm and movement to the editing process that brings synchronicity between the audio and visual components.
THE BOROUGH; (2009); Kelly Oliver; Digi; TRT: 1.32
There are a lot of ugly things in this world. I wish I could protect you from them.

Read more...

There is a line in the novel To Kill a Mockingbird in which the character Atticus Finch says to his son, "There's a lot of ugly things in this world, son. I wish I could keep 'em all away from you. That's never possible". The Borough is a video that, at its core, is about the anxieties and fears that come from being a parent.

I incorporated that sentiment in this piece using several voices, including my daughter's. I also layered several sounds: windshield wipers in the rain, insect noises, and found-footage audio. Some of the sounds, including the mourning dove, remind me of my own childhood: of being in the backyard of my parents' home, and listening to the world around me. There's a sense of nostalgia and an invocation of memory.

I intentionally wanted a voyeuristic feel to the images in this video and a dark, moody, noir style. There is the suggestion from the tone and the images that something bad could be happening, but no actual event is revealed. That anticipation may lead to a sense of uneasiness in the viewer.
FORBIDDEN FRUIT; Cinzia Sarto; miniDV; TRT: 4.44
An original sin encounter of lovers, from initial collision, to orbiting round each other.

Read more...

I realized much later that the origin of this video was an image from "Yol", a Turkish film directed by Yilmaz Guney that I saw in 1982. In the film a man is forced by his surrounding culture to kill his wife who has dishonored him. Being unable to take her life he brings the woman on a long journey through the snow where she will finally freeze to death under the eyes of their son. The conflict between the man's love for her and what is expected by the moral law of his culture is powerfully described by the rhythm of their walking and the progressive distance of father and son from the dying woman. This film's uncomfortable narrative speaks of the emotional imprisonment of both the assassin and his victim pointing our attention towards the inevitable future of their son.

I have always been very interested in the internal process that can bring Humans to destroy their loved one and as a result most of my videos are investigations on the cultural constraints that seem to increase this repetition. In 2009 with Forbidden fruit I was trying to imagine the possibility of a corporeal embrace between two lovers who escape from the Tree of Judgement and wonder in a landscape where the beaten path has been erased by the snow. I asked myself: if there were no trails to follow? If we were to be so aware of the sound and the traces we left at each step, where would we go? No doubt, we would still carry the skin that was holding us on the Tree of the Original Sin. That vestige will have to remain with us as a relict of our past forcing us to reinvent the way we carry it.

Would we meet each other while searching? Or would we become like the hastening shadows in the video, only to return at the the image of Adam and Eve staring bewildered at each other across the tree?
Could we have the same curiosity and find in the snow something to care for? Could we leave our clothes along the way and naked become like Water, the element that is most capable of transformations?
---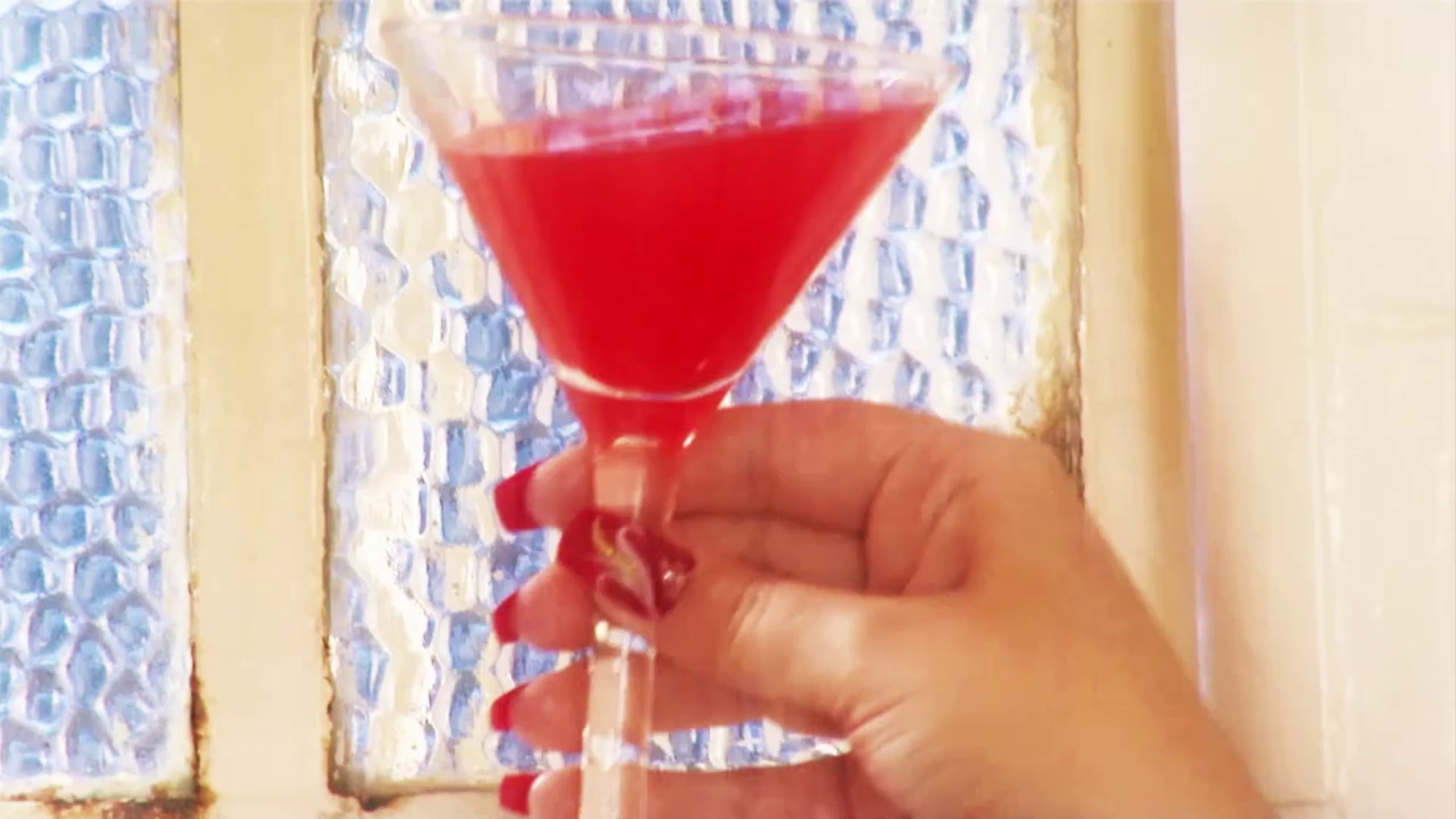 ---
Thank you for supporting the filmmakers who are presented in this show!