OVER LAND & SEA (show 8) – TRT: 32.21
Mise-en-Scene and Us
---
GOWANUS HAZE; (2012); Margaret Rorison; 16MM; TRT: 5:41
The Gowanus Canal in Brooklyn New York, associated with grime and desolation, combines with my voice and excerpts of stories from my demented grandfather.

Expand...

Why did you want to make this film?

Out of nostalgia!

Greenwood Heights was the last neighborhood that I lived in before I left Brooklyn. It was just South of Gowanus. I spent most of my final summer days in Brooklyn biking along 3rd Avenue and sleeping next to the hum of the BQE (which was just next to my bedroom window). That industrial landscape has strong nostalgic memories for me. I would wander the abandoned plot of land (which has now become Whole Foods) and spend many nights in the old Can Company listening to live shows at Issue Project Room. The captured landscape in Gowanus Haze represents freedom and escapism. It holds the landscapes that represent that last wild summer before my life changed and I moved out of the city, which I had called home for three dramatic years of my life. I returned to this landscape two years after I had moved and shot all of this on my bike. I had my tripod and Bolex strapped to me and I intuitively pushed through the places that I felt I must return to and re-imagine.

Tell us about your the person we hear talking in the film.

The recordings are of my late grandfather, Harry Bennett, Sr. He was a painter and illustrator and used to work for various book publishers in New York City. I love his voice and I showed him the footage and had asked him to talk a bit about those days. He had dementia by the time I was recording him, so his memory and recitation of those moments are more lucid and poetic.

What was your creative process with this film?

I biked through various parts of Brooklyn and made a shot list and sculpted the rhythm of the landscape and then returned to the important and nostalgic places and shot all the footage in one afternoon on my bike. I didn't do much editing after the film was shot. I made the soundtrack separately, without watching the film and magically, the sound synched up wonderfully (I think) with the footage. It was the first film I made that I considered a complete piece. And the third 16mm film I ever shot!
VICTORIA; (2012); Olivia Ciummo; Digi, TRT: 10:21
Three sisters search for a place to rest in different landscapes - versions of utopia are taken away, leaving them with impressions of a war.

Expand...

How did this film come about, and what is it about?

Victoria came about as a way to explore cyclical ideas in a cultural or environmental landscape. Being that there are many cyclical concepts to investigate, Victoria draws out impressions about the cyclical aspects of nature and fear. The people, landscapes and animals shift around in time and change characteristics to describe a way in which things might change as they cycle.

Why did you chose to film these shots, some particularly staged with animals?

I chose to document environments where nature has taken back the landscape— for example the rabbits. I traveled specifically to Victoria Canada after having heard about the feral rabbit population— I thought that filming an environment where rabbits had populated would be a way to describe this cyclical aspects of nature. It was to my surprise that the rabbits lived in a seemingly vacant suburban backdrop with hawks to battle. By chance these elements would also become characters, both the hawk and the vacant housing.

Is there anything else you'd like to say about your creative process with this film?

The footage for Victoria was shot over the course of a year and I traveled to the different locations by boat, plane, bus, and car. When I set out to shoot Victoria, a lot was left up to chance— I had thought of particular shots that I wanted to attempt, but being that I was dealing with nature, in particular the bunnies, I was not sure how things would end up. Once all the unpredictable elements were captured the film took a very different creative process, one that was more scripted and meticulous. When I watch the three sisters (played by Julia Metelsky, Saheila Azadi and Libby Morrison) walking in front of a snow bank, with the synth fading out, I can't help but think of ​​the​ ​media space that is created when things are​ ​fabricated – the overwhelming score, the scripted movements and voice-over all come through as very​ ​constructed ​ ​elements.
LIGHT STREAMING; (2012); Kathleen Rugh; 16MM; TRT: 6.19
In landscapes where tunnels of light and the continual flow of water act as a connecting force, a couple of answers to questions.

Expand...

How did this film come about?

The film was shot over a couple of years in numerous locations. I shot on the Oregon coast, by a river in New Hampshire, near the waterfalls of upstate New York, and within the depths of Prospect Park in Brooklyn. Originally, I started filming without a clear idea of how to create the final film. Instead, I gathered imagery of what caught my attention within my surroundings; looking for striking visuals that could be captured and isolated with my camera. In the editing stage I found that water and light dominated the imagery and that gave me inspiration on how to create the film.

How do you construct a film with shots like this and with no characters or plot)?

In constructing the film I used the imagery of water, with its waves or reflections of light, as a connecting force between the various locations portrayed in the film. The imagery flows from one natural environment to another, and although these places are often far away from each other, the water, sunlight, and trees are visual markers that are relatable among the numerous locales. Venturing from one place to another is meant to flow smoothly, in a kind of dreamlike state. Besides this general concept, I found ways that the visuals could connect through the camera's movement, or the color and tonalities within a given space. And sound is an important element that I use to further create a sense of atmosphere around the visuals.
PARADISE; (2011) Noe Kidder; 16MM; Music: Chris Becker; TRT: 10.00
Filmed in Lisbon, Kauai and Catskill New York: challenging the viewer, as well as my own experience of loss.

Expand...

I made Paradise as a personal response to my father's death. Creatively, it was a ritual act of mourning, but also a way to pay tribute to my father and the years he spent in Hawaii. I took old Super 8 footage and slides that my parents shot in the 1960s in Kauai and built a home-spun optical printer where I was able to re-film parts of their films, reverse them, slow them down, and control their image in in a way I never would be able to do in real-life. The experimental structure of the film is a collage of many elements, stemming from a script-poem involving creation myths that I wrote as a prelude to making the film, the music of Chris Becker, and other biographical impressions.

As always I am interested in the life of materials, expressed through performance, puppetry and rough stop-motion animation. I also was informed by my first trip to Portugal, a country that I associate with Hawaii for several personal and historical reasons. I was moved by the light, culture and music of the place. It's history of exploration and longing for the past, its own sense of nostalgia or "saudaude" is an important influence in my many of my recent films.
---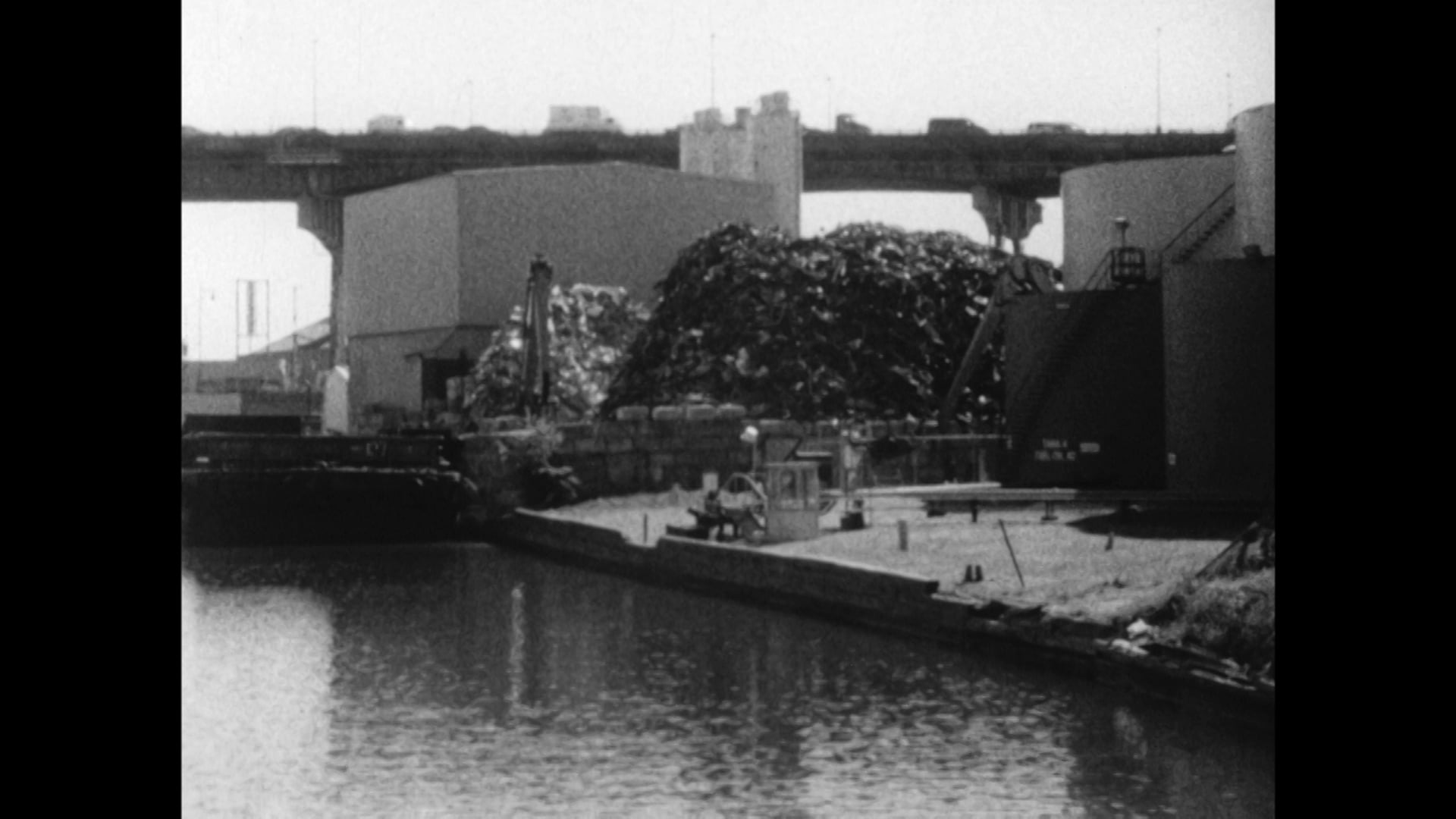 ---
Thank you for supporting the filmmakers who are presented in this show!