POLITICAL RESTINGS (show 20) – TRT: 25.34
The Whole World is Our Backyard
---
---
CODES OF... SENSES II; Rrose Present; TRT: 3.39; SPAIN
Concept: Video without camera, reinterpreting the camera-world.

Read more...

Codes of… senses, Codes of significance.
The images of riots in Istanbul onlinein 2013 (those they allowed to change a political system) here are transformed into colored blocks, as the minimum unit of representation "the pixel". Atom of this new world we live in, from each of our specific cultures. They are as the graphic charts in motion, that become (paradoxically) nvisible the tangible reality of what they represent behind the informational codes ready to be scattered through the visual network insensitive to the "senses." These codes reveal parts of source images together with sound quickly recognize and gives them meaning. Sounds that speak directly to our "emotional body" and will cause "feelings" from "senses" to return to "feel" the cold-date information in the world in which we live.
WATER PORTRAIT III; Evelin Stermitz; TRT: 2.06; AUSTRIA/SLOVENIA
From a series of 4 portraits of women's faces — their images mirrored on the surface of the river in Ljubljana, Slovenia.

Read more...

These video portraits reveal experiences of violence against women, dedicated to the water. The form of this video work is an expansion of the former silent photographic portrait.
THE BLOCKS; Lydia Moyer; TRT: 9.19
Focuses on the Golden Gate Estates, an unrealized development in Florida's Big Cypress Swamp whose planners were eventually convicted of fraud.

Read more...

Functioning in some ways as an allegory for the recent housing crash in the US, The Blocks examines the connection between real estate and longing.
IN RUINS, WE REBUILD WITH MEMORIES BURIED IN THE FOUNDATION; Lana Z Caplan; TRT: 10.30
Streams of people with holes burned in them rise from subway stairs and escalators in London, Paris, Beijing and New York and collide with images from nature - migration, destructive forces and chaos - in a meditation on loss.

Read more...

Shot on super8 film, the footage was transferred to 16mm on the optical printer and selectively burned with a soldering iron, melting holes in the film. Edited and scored digitally, "In ruins…" is presented here as a single-channel video, with two images side by side.
---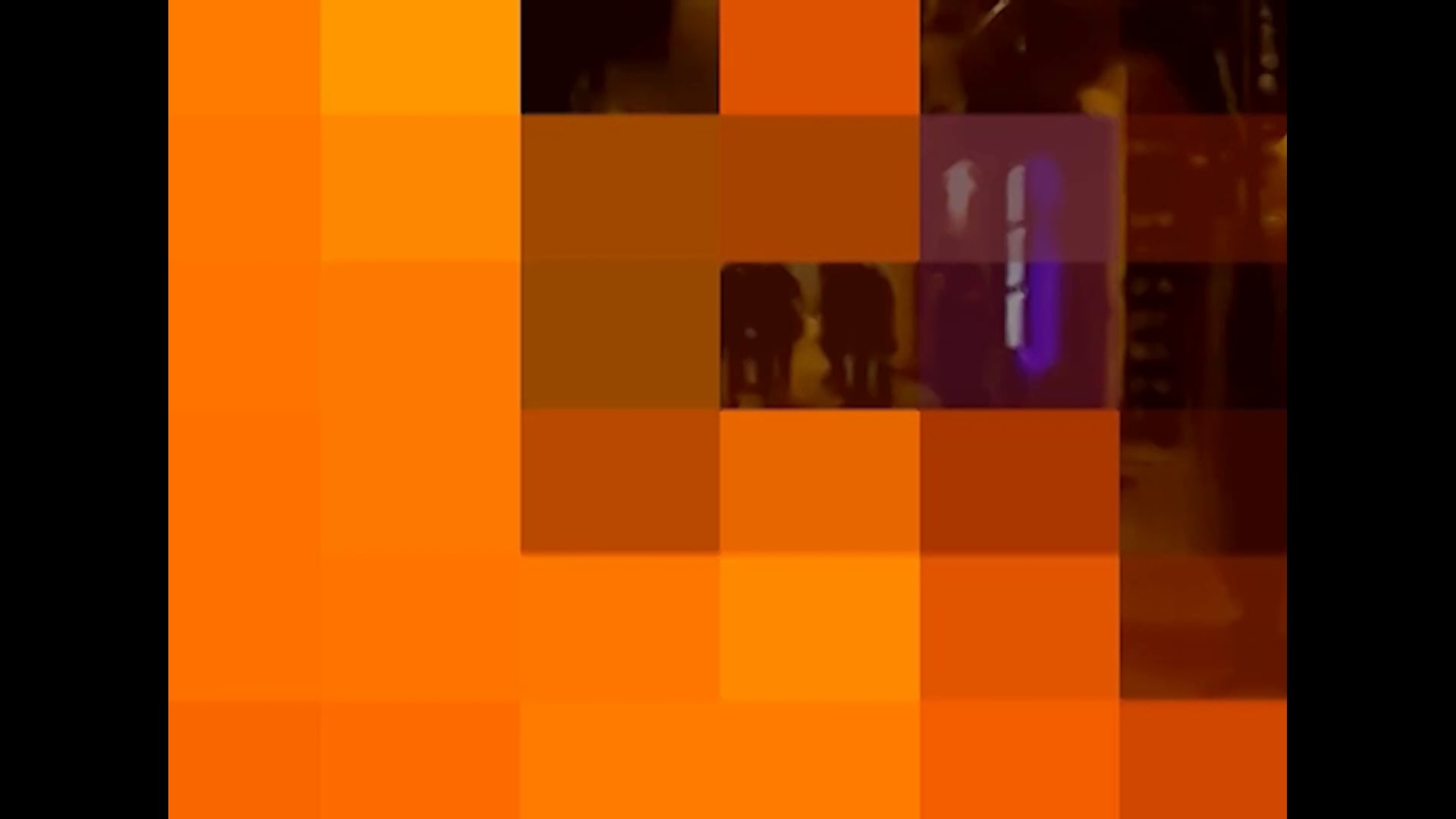 ---
Thank you for supporting the filmmakers who are presented in this show!