Show 24 THE VERDANT – TRT: 27.27
Sharing Space
---
Reset Me; Rrose Present; SPAIN; 2.44
Reset me, or 'dirty clothes are washed at home'

Read more...

We all need to clean up the ghosts of the present, past or future and sometimes we can only access to the domestic ritual of cleaning clothes. Here, this daily act, becomes an abstract aesthetic-hypnotic experience with the noise of thoughts to perform a catharsis that cleanses the spirit and body of the "noise" of reason … fears … (Sound and image from a single shot of my washing machine 2015-2017)
Recuerdo De Mi Santuario; Juliette Liautaud; FRANCE; 07:14
A travel in the mountains of Roquebrume

Read more...

A travel in the mountains of Roquebrume. The quest of an hermit changed into an abstract musical film. Layers, double exposures, super 8 film and digital video, plants, rocks, caverns appear and disappear following a soundtrack of improvised electric guitar and electronics. A meditation piece, as a journey in an altered state of consciousness, using the materiality of the film and its defaults as a visual experience. The small figurine hung at the car gives its title to the film, as a forgotten popular song.
s
Emerald Green; Carolin Koss; FINLAND; 14:07
A dystopian world, where nature has been rendered extinct

Read more...

A dystopian world, where nature has been rendered extinct, breathable air has gotten scarce and the sun has vanished due to exploitation of natural resources and human error. The focus is on 3 people who try to survive and escape into their sub- consciousness in order to re-imagine and re-build the contaminated world they live in. Originally presented as a 3 screen video installation, it is an imaginary reaction to real issues such as air becoming more and more polluted, water resources running dry, oceans accumulating tons of plastic waste, the human body degrading through processed food and an obscured force steering the fate of the world.
Chronoscope; Sara Bonaventura; Soundtrack by Marco Giotto ; HD and animation (around 1200 painted frames) ; ITALY; 3.22
'There is nothing in a caterpillar that tells you it's going to be a butterfly.' — R. Buckminster Fuller

Read more...

The main trigger concept is what we call here decrescita felice, degrowth, focusing on sustainability. Chronoscope is apparently a way to see the past, but what if the past tells us more about the future than we usually think? There is a sense of entropy: we are now in a point where we should just take a step back. Ephemeral-ization is not the answer maybe, but this ephemeral symbol, the butterfly, stands for self-organizing, self-regulated, self-sufficient – but never fixed or rigid – systems in nature, that can help us to re-imagine an ecological approach.
---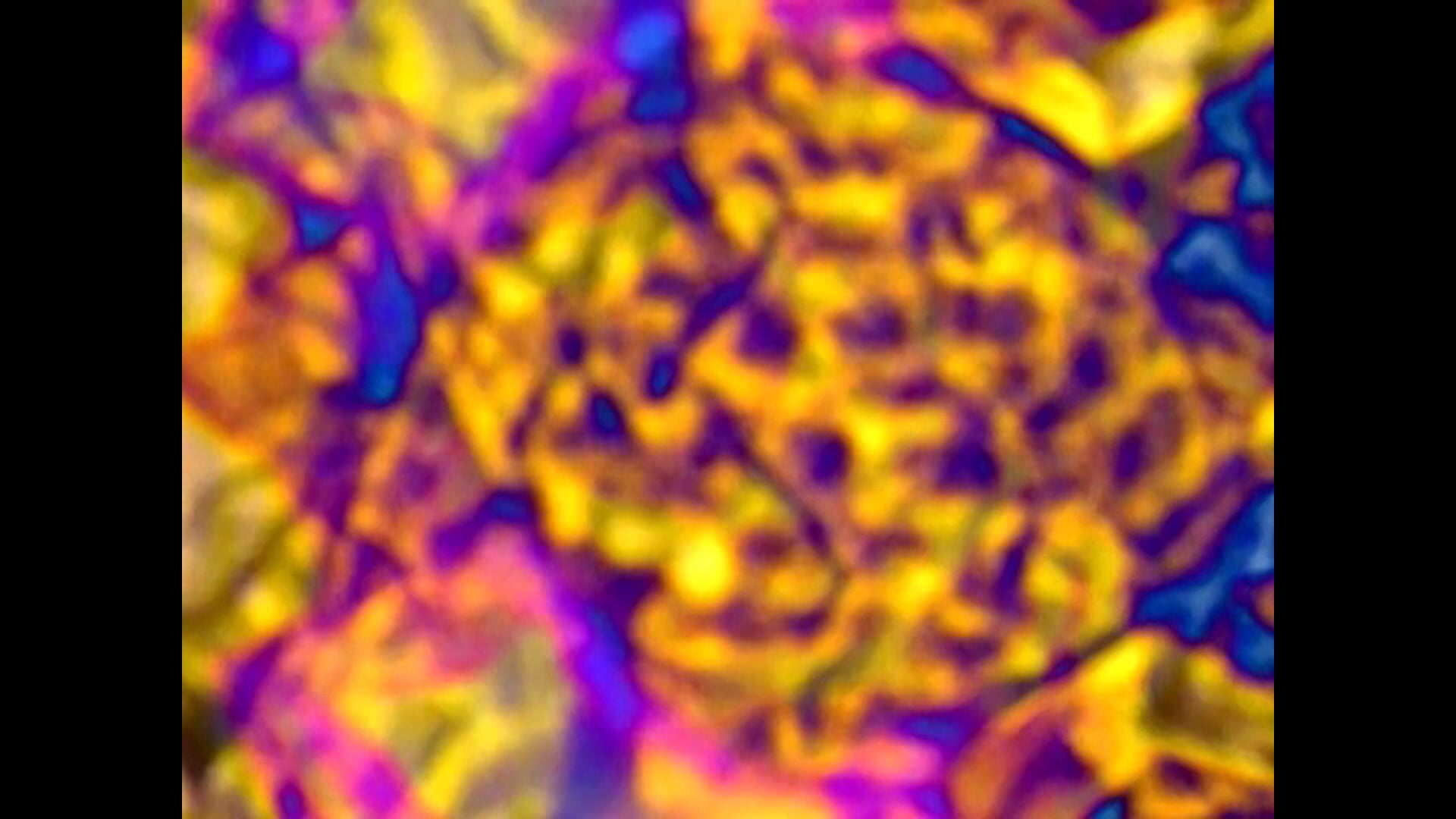 Thank you for supporting the filmmakers who are presented in this show!
---