Coleen Fitzgibbon is an experimental film artist based in NYC.
She has screened her work at international film festivals, museums and galleries, including New Museum, Salon94, Louis B. James Gallery, MOCA/LA Film Forum, Austrian VIENNALE, TIFF, International Film Festival Rotterdam, BERLINALE, MoMA (NYC), Palais des Beaux Arts (Brussels), Institute of Contemporary Art (London), DeAppel (Amsterdam), Subliminal Projects Gallery (Los Angeles), Anthology Film Archives, Light Industry and Exit Art (NYC).
MIXED UP with LIFE : with Coleen FITZGIBBON on NY's LOWER EAST SIDE©2013 AXWFF from LiliWhite on Vimeo.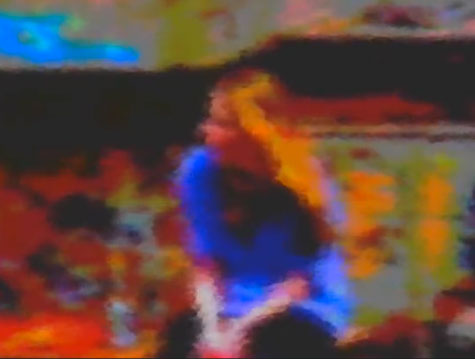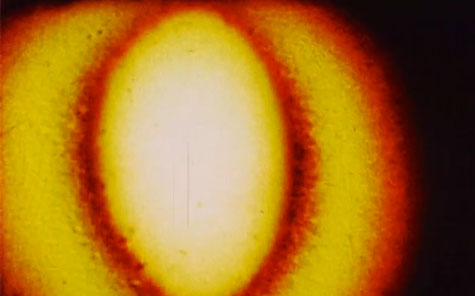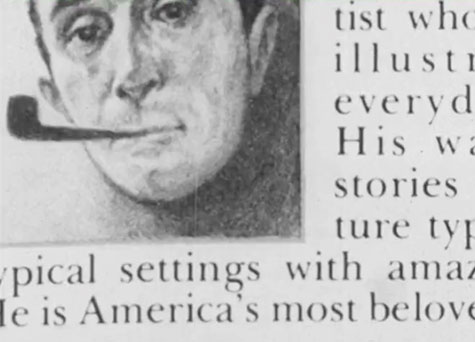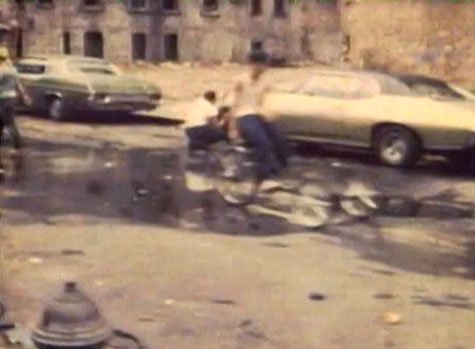 LAND OF NOD (2013) by Coleen Fitzgibbon TRT: 17.50

LAND of NOD is an experimental short documentary shot NTSC hi-8 video in the late 1980's and transferred to digital. color & b/w, sound.

Expand...

Persons unknown wait on a street in a large city for something to come their way. Their greeting to each other is, "are you anywhere?"

They float past the infinite set of stairs going nowhere, during one day out of several days from 1985 to 1995. LAND of NOD is an experimental short documentary shot NTSC in the late eighties and transferred to digital. Nod captures a day of black marketeers in the street waiting for action.
MIXED UP WITH LIFE: Coleen Fitzgibbon on NY's Lower East Side; TRT: 7.02

Expand...

Coleen FITZGIBBON was the featured filmmaker in the Another Experiment by Women Film Festival (AXWFF) in 2013.

Here she talks about life in NYC's Lower East Side during the 1970-80's with reminiscences of days of decay, drug trafficking, the AIDS crisis, and also remarks about her two films, ROSE SELAVEE and LAND of NOD, that were screened June 5, 2013.
TIME (Cover to Cover); ©1975; 16mm; b/w; sound; TRT: 8:22.

Expand...

Micro text film of the Nov. 1974 issue of U.S. magazine Time cover to cover; soundtrack Daniel Ellsberg interview by Tom Snyder on the Pentagon Papers.
FM/TRCS; (2009/1974)-16mm & digital; color; optical sound; TRT: 11.16

Expand...

The destruction of cinematic imagery and sound, which allows for the release of subliminal thought.

Prix de Jaques Freres, EXPRMNTL 5 Knokke-Heist Film Festival, Belgium, 1975
Lower East Side (LES); ©1976; Super 8mm ; color; sound; TRT: 16:31.

Expand...

Written and directed by C. Fitzgibbon. Narrated by Robin Winters. Cast: Tom Sigal, Diego Cortez and Robin Winters
Documentary style critique of the Island of Manhattan's fiscal state of affairs and the John Dough Cult.
Comments:
Stream this Show RIGHT NOW for 3 Days for $6
Support the filmmaker Coleen Fitzgibbon by streaming her work for viewing on your TV, Computer, or Tablet Device.